Brutally haunting and honest- these are the words that etched my mind while I was viewing "Welcome Home, The Story of Scott Ostrom" by Craig F. Walker, the winner of Pulitzer Prize in the Feature Photography category. It is about the story of Scott Ostrom a 27-year old war veteran who is suffering from PSTD or post-traumatic disorder. What I liked about this photography series is that it is straight forward, no fancy compositions and no elaborate angles its just raw emotions. What really grab me the most through this series is that it is as if you we're the one following the life of Scott through the lens.
Here are some of the photos that sent chills down my spine. The 4th photography maybe too graphic for your taste but that's you call if you are going to look at it and I don't want anyone bitching that I didn't warn them.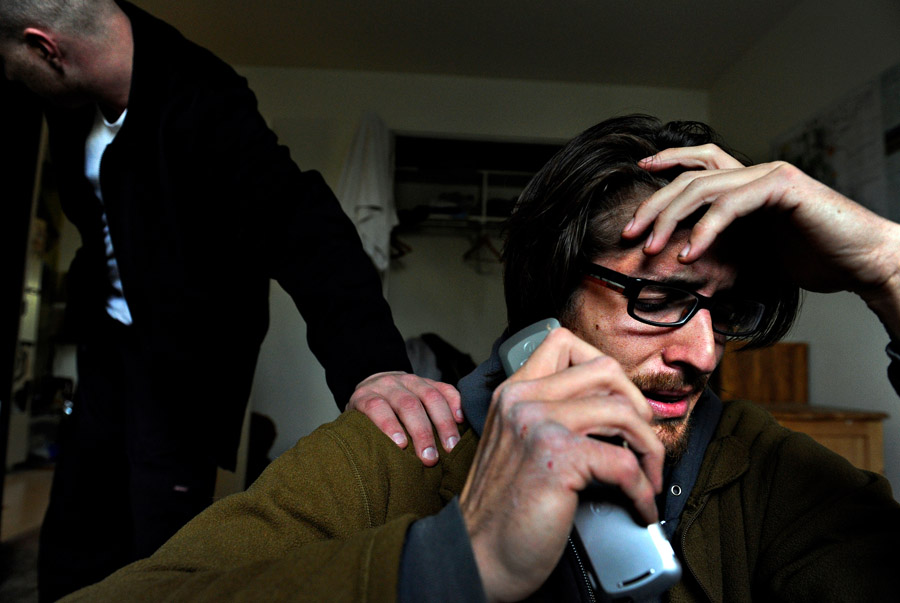 Scott is comforted by a friend during an argument with his girlfriend over the phone. Sitting on the bed, he started crying. He said the anxiety he experienced that day was brought on by her moving all of her belongings out. Scott said she also took his anti-anxiety and sleep medication. 'I'm not going to be able to sleep tonight - I'm not going to get over this panic attack. (Craig F. Walker, The Denver Post - December 29, 2011)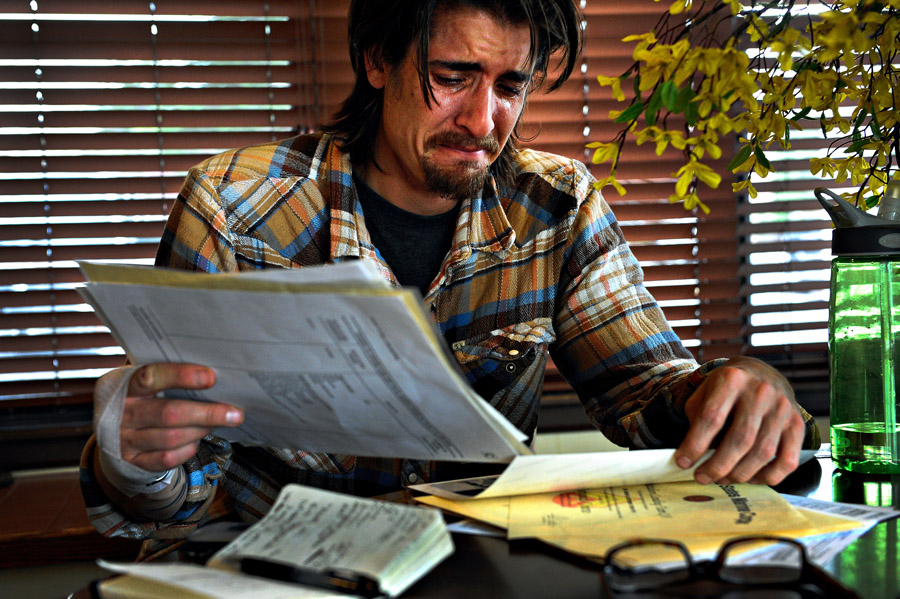 Scott looks over his military service records and weeps after being told his apartment application had been turned down. The leasing manager said he couldn't allow Scott to move in because of an assault charge on his background check. Though Scott had his honorable discharge papers and his good-conduct medal, Scott said they meant nothing. 'I'm not a criminal. You would think this would be worth something. It should be. It's not, though.' (Craig F. Walker, The Denver Post - December 29, 2011)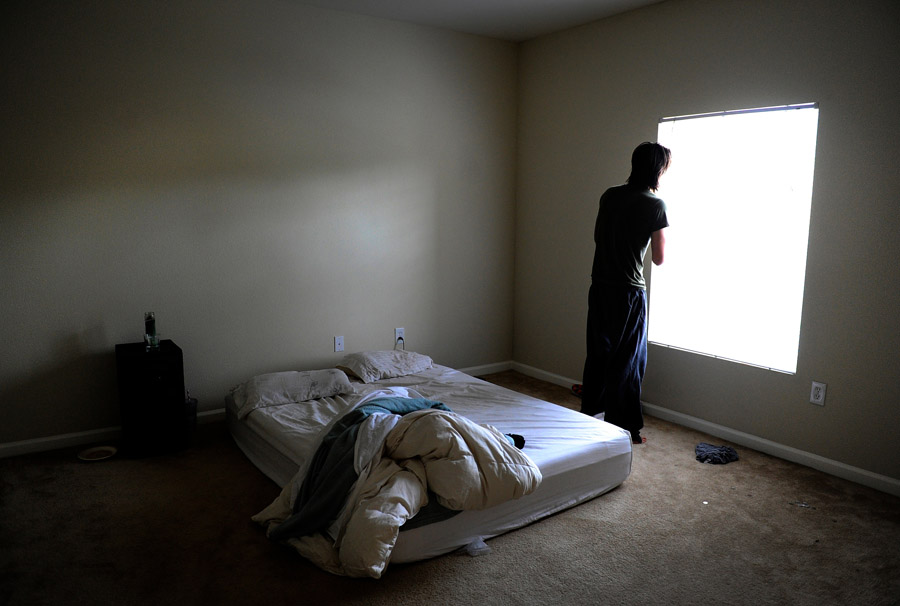 After a sleepless night, Scott stares out the window of his new apartment, in Broomfield, Colo. 'I decided to move because there were too many bad memories at that apartment. I was arrested twice, there's blood all over the bathroom floor, it was small, it was loud,' Scott said. He hoped for a fresh start, but just two weeks later his old feelings had resurfaced. (Craig F. Walker, The Denver Post- December 29, 2011)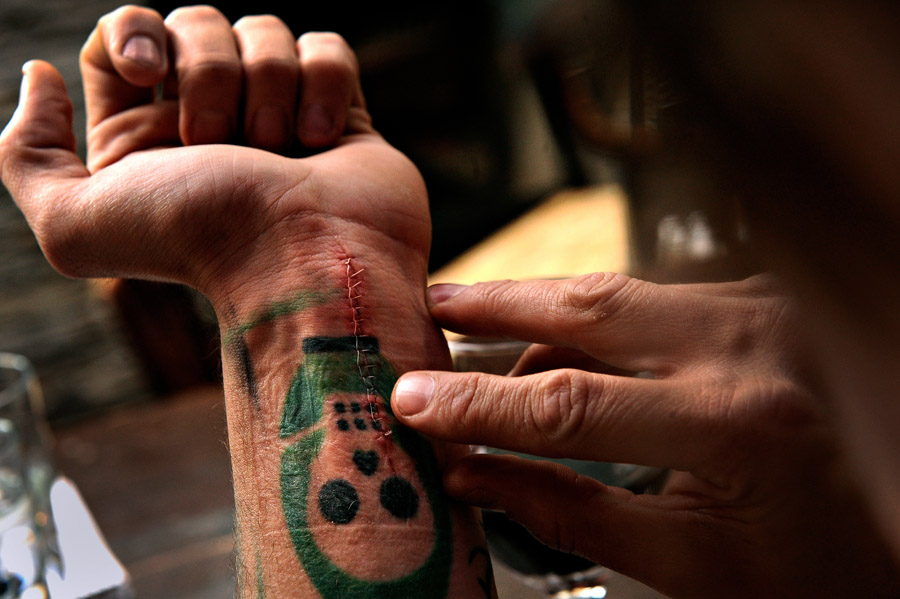 Scott counts the stitches in his wrist a few days after he attempted suicide. Scott said many times he should have died overseas, and during a fight with his girlfriend, she agreed. 'I just grabbed a pair of scissors tried jabbing them into my neck, but they were closed,' Scott said. 'So I grabbed a nice kitchen knife and cut my wrists.' He said he believes every combat vet struggling with PTSD has a contingency plan. 'Every one of us has a suicide plan. We all know how to kill, and we all have a plan to kill ourselves.' (Craig F. Walker, The Denver Post - December 29, 2011)
View the rest of the series here.